Welcome to
TBL EDUCATION (I) PVT. LTD
TBL EDUCATION (I) PVT. LTD Pvt Ltd is a company registered under Companies Act, 1956.
TBL EDUCATION (I) PVT. LTD aspires to become market leader in providing advance level trainings & placement services to the Indian youth in various sectors ( we have already given training in Retail, Electronics, Food Industry, Automotive & Information Technology sectors). At Present we are operating in 5 states across North India and now we are spreading our wings in other states. Our courses are widely acknowledged within the Industry and we specifically choose job oriented courses which provide the opportunity to the students to get placed immediately after the successfully completion of the course. Our success and distinguished reputation is laid down by our long term commitment to the industry & students, a high-level of expertise, sector knowledge, cultural diversity and experience that comes from organising many courses & Training sessions.
Established in 2013, TBL EDUCATION (I) PVT. LTD is a Private Ltd company that embraces the spirit of Self Reliance and Entrepreneurial Initiative at the grass root level. The sole aim of the company is to bring about positive change in the lives of common people and helping them to be self reliant. The company is registered under Companies Act, 1956.
TBL EDUCATION (I) PVT. LTD is determined to maximize employability and develop skills and productivity amongst masses by extending its services to Educational Institutes, Corporate and most importantly the young task force …the students. With a view to expand our services to the far and wide, we currently operate in the states of Delhi, NCR, Punjab, Haryana, Rajasthan. 
We take pride in our association with the development of self-help groups, youth welfare with an aspiration to bring about a change in their lifestyle. To arrive at this change TBL EDUCATION (I) PVT. LTD had concentrated on Skill trainings in various sectors such as Environment awareness, Financial Literacy, Self-employment and leadership training for the youth especially women.
We are direct Training Partner for Electronics Sector Skill Council of India (ESSCI) for their all projects PMKVY, ESDM.etc and also direct Training Partner affiliated with NIESBUD.
Our structured training modules, Industry relevant course contents, standardized training and Government Certification has benefitted large number of trainees PAN India.
TBL EDUCATION (I) PVT. LTD is a 17 years old company whose baby steps have spread across 5 states of North India. We aspire to become market leader in providing advance level training & placement services to the Indian youth in various sectors such Retail, Electronics, Food Industry, Agriculture, Automotive and Information Technology. We have acquired appreciation for our courses within the Industry and amongst the students. We specifically offer job oriented courses with high rates of employability and placements for the students after the successfully completion of the course. We believe that Skills and knowledge are the driving forces of economic growth and social and thus are committed to skill development and self reliance. Our training sessions bring along a high-level of expertise, sector knowledge, skill development and experience that serves the students in the long run.
Our USP
Skill based Job oriented courses
On the Job trainings & internships for better understanding
Industry and Plant Visit for Special Courses
Certification from Government Organisations like NSDC & NIESBUD
Expert & experienced Faculty
Career Consulting & Guidance
Hands on Training on Leading Software
Wide spread presence in North India
Learn & Earn Module for students
Industrial Training & Placement services
Our Misson
To actualise the goal of self reliance and Entreprene -urial Initiative by empowering the youth through skill development. To promote rural development and self employment and contribute towards alleviation of poverty and hunger from the country.
Our Vision
We envision a world where people are empowered to be the Change, where poverty and hunger is the distant past and prosperity prevails.
What we do
Corporate Training Solutions
Skill Development Training
Skills training for Schools & College
Industrial Trainings & Internships
Job Placement services
Raj Kumar Batra - Director
Mr Batra is an Entrepreneur by profession but a Social worker at the core . He aspires to bring about change in the human life by empowering the human beings to be the change. He believes in improving the quality of life and economic well-being of people living in relatively isolated and sparsely populated areas He contributes whole heartedly towards generating opportunities of employment and entrepreneurship in the rural area.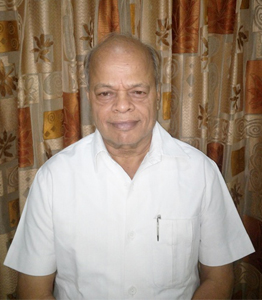 Varinder Kumar Gupta- Director
After retiring from the Navratna PSU, Mr Varinder Kumar Gupta is actively involved in the cause of promoting a Social change. He believes in sustainable rural development by empowering the Human minds to not only support themselves but also to uplift the people around them. He aims at the Skills development of youth as per their aptitude and need of the local industry. His Love and Passion towards the Human Beings is his guiding force.
Neetika Gupta - Project Head
Ms Neetika Gupta is a young woman of multiple skills, who is UGC NET & JRF qualified with Master in Commerce. She holds a Diploma in Public Relation and Corporate Law. Nitika has the experience of working in the corporate sector, in India and abroad, for more than 10 years. She facilitates TBL EDUCATION (I) PVT. LTD corporate relations and other tasks with zeal and enthusiasm. Apart from being a powerful presenter, she is quite down to earth and a great person to work with.
Manish Singh - Advisory Board
Manish Singh is a Philanthropist and Social Worker with Expertise in Vocational Training, Rural Development, e-Governance, Micro-Finance and IT Enabled Services. He acquired Master in Business Administration in Financial Management and Bachelor of Technology from Indian Institute of Information Technology. He has a vast experience of 14 years in NGO and is a great motivator. He is the main source of Inspiration behind the formation & success of TBL EDUCATION (I) PVT. LTD in the field of Skill Development.
Richa Singh - Advisory Board
Richa, a Researcher, Women Activist and Social Worker with Expertise in Agriculture, Forestry, Women Empowerment, Skill Development & Entrepreneurship and Project Management. She acquired Master of Technology from Motilal Nehru National Institute of Technology. Her instant solutions to our start up problems make has made her inevitable for TBL EDUCATION (I) PVT. LTD She is an excellent Human being and is the Co-founder of Sunaina Samriddhi Foundation, an NGO in Skill Development sphere.
CA Tapan Gupta - Head Finance
CA. Tapan Gupta is an Industrialist, having his own 3 venture different from Education. He is extremly successful in those ventures but his internal desire to do some thing for the society and especially the weakler section has made him join hands with TBL EDUCATION (I) PVT. LTD for mutual benefit. He is very intellegent and his extraordinary & innovative ways to make life easy is liked by all.
Ravi Doda - Advisory Board
Mr Ravi is lovingly addressed as our Management Guru due to more than 35 years of experience in Management and Banking. He continues to be in the management board of many colleges. He is a social activist and his bent is toward the welfare of society. TBL EDUCATION (I) PVT. LTD feels honoured to have him on our advisory board.
Gunjan Gaba - Head Recruitment
Ms Gunjan's is an academician whose passion and love for young minds brought her closer to TBL EDUCATION (I) PVT. LTD A Master in Economics and with 8 years of experience, she plays the role of a friend , philosopher and guide to the core. As a great certified Trainer she loves to take challenges. She is a great motivator who chooses Skill Development to create opportunities for unprivileged children.
Panjab
Rajasthan
Haryana
Delhi
Chandigarh